Photography always felt important to me
Throughout my life I had a camera and kept albums, but it was when I went travelling (last century!) that photography became my passion. Taking my first 'proper' camera with me, I obsessed with understanding how it worked and practiced my craft in the amazing surroundings I found myself in. Even now, when I see them on the walls in our home I am transported back to the moment I pressed the shutter. To the delicate tones of the Nepalese mountains at dawn, to the brilliant colours of the American National Parks and the characterful people met along the way…And I still delight in the magic of photography. The other things in life I love are having fun with my two boys, walking with our dog Monte, and biscuits with my afternoon tea!
Having a professional business background spurred me to seek qualifications with the British Institute of Professional Photographers (BIPP) and the Royal Photographic Society (RPS), earning the coveted distinction of Fellow with the BIPP for my Fine Art Photography. I am very proud of this achievement and enjoy being called upon as part of a team to assess qualifications and judge photographic awards. It is my background in Fine Art Photography that embeds my creative view point, my ideas and the resulting photography.
For me, there is much more to being a professional photographer than technical knowledge.
I am passionate about connecting with the people I photograph, to create something for them that is current yet timeless. For each commission I have a vision of what I want to achieve, and the camera is simply my tool for creating that vision. By harnessing natural light and finding the right location or backdrop, I create photographs that underpin your brand, reinforce your message and support your marketing plan. I work with businesses seeking images with connection, beauty and clarity. With an artistic flair at Jo Scott Images, I make any shoot an enjoyable experience and provide a visual legacy for my clients.
Everyone hates having their photo taken…By working with me you won't see photography as intimidating…I put people at ease and make shoots fun!
Lovely things said about me
"Our team were really pleased with the final product but above anything the client was thrilled with them."
MICHAEL NELIGAN, AGENCY 53
"Jo is great to work with and a force to be reckoned with."
SARAH BEADSMORE, ZING FILMS
"Right from the beginning Jo made me feel at ease and was really helpful and friendly."
KUNAL PATEL, ARUNA WEALTH MANAGEMENT
"She is extraordinarily talented, good fun to be around, professional and personable."
MARCIE SHAOUL, ROLLING STONE COACHING
"Jo was very keen to ensure she met our brief and was very professional and organised throughout."
RACHAEL LONGLEY, ROHLIG LOGISTICS
"Jo transformed my profile by understanding me and my target audience."
NEIL SLOAM, WINKWORTHS ESTATE AGENTS
Being

Original
As a location photographer, the images I capture are always unique. Each person, product, location and even natural light conveys meaning and essence unlike any other images. I draw out the incomparable connection, personality and principles that matter to my clients.
Being

Knowlegeable
For each commission I draw on my depth of experience and diversity of my portfolio to create compelling images that delight and surprise. I'm adaptive to changing styles and techniques to maintain my high standards and love of photography.
Being

Elegant
I see beauty in everything, noticing small details that are often overlooked or ignored. My images are an expression of what I see. The feel good that only a photograph can capture. I see beyond what's in front of me and shoot spirit and soul.
Being

Honest
I go out of the way to put my clients at ease; preparing in advance and giving direction where it's needed. I want you to enjoy the experience and feel comfortable, relaxed and natural. You'll walk away never feeling camera shy again.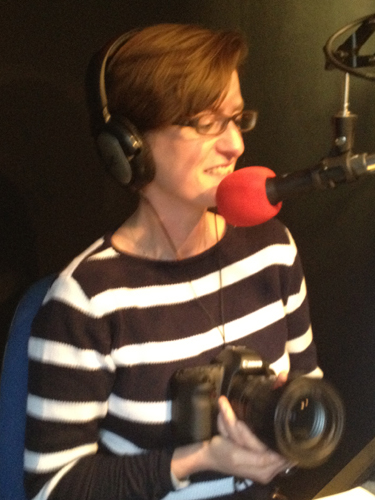 Artist ~ Photographer ~ Storyteller